Capital for Independent Sponsors - The Pine Tree Equity Solution
We are pleased to officially launch our program to support the independent sponsor community. "After seeing many platform opportunities from independent sponsors that fit our mandate, we decided it was time to let the market know that we want to see more," said Austin Murphy. With an unparalleled track record of success and consistent focus on small cap, founder owned businesses, we believe Pine Tree Equity represents the ideal partner for independent sponsors seeking capital to complete their transaction. Our advantages include: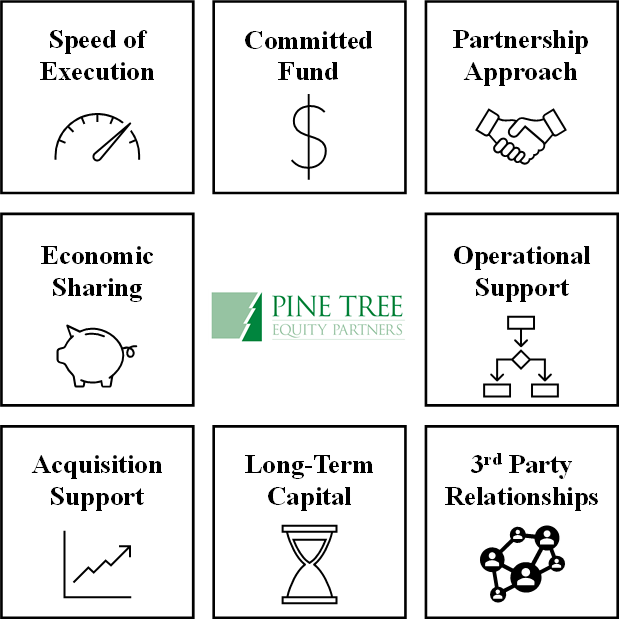 Pine Tree Equity
Pine Tree Equity, founded in January 2007 and based in Miami, FL, is a private equity firm focused on the investment in and expansion of small capitalization companies – with revenue of $10.0 to $50.0 million – in partnership with founding management.  The firm invests in growing service businesses with predictable fundamentals in business, consumer, financial and healthcare services. For additional information, please visit www.pinetreeequity.com or please call Austin Murphy at (305) 808-9820.